Come challenge your mind with puzzles and riddles
HeadCase Escape Adventures provides high-quality escape experiences. We strive to be the most unique and entertaining adventure in the United States. Join us for an amazing journey through creative room concepts, compelling technology, and innovative design. Our friendly themed staff will skillfully guide you through your adventure of choice in an interactive, team-building environment. Come challenge your mind with puzzles and riddles, all while testing your ability to collaborate with others throughout the adventures. The games at HeadCase accommodate almost any age.
Stay a while before and after your adventure to experience the nicest themed escape game lobby in the industry.
Book with HeadCase Escape Adventures for a quest you won't forget!
Aztec Temple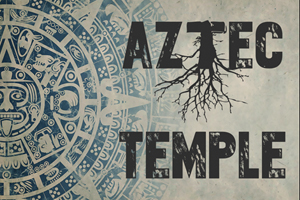 The recent discovery of a hidden shrine, the "Temple of the Gods", is being called the most exciting archaeological find of the decade. You are part of the research team tasked with entering the temple and cataloging the artifacts inside. Everything was going according to plan until someone accidentally triggered a concealed trap sealing the door to the temple and leaving you with a dangerously short supply of breathable air. Now, you must find a way to unlock the exit and escape before your oxygen runs out.
You're now in a race to find a series of hidden idols that are your only hope of escape. Will you unravel the mysteries hidden within the "Temple of the Gods", or will you become a permanent resident?
Length of Game Play: 30 minutes
Doomsday Bomber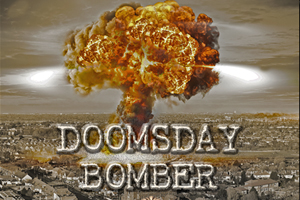 The city is under siege. Citizens need help from you and your team to find the rogue agent known as Doomsday. Officials have zeroed in on an apartment complex centrally located within the city. On the outside, it's an average apartment, but somewhere within its walls lies a device that has the ability to level over two square miles. Government officials are hoping your team can infiltrate the apartment, then locate the weapon of mass destruction to disable it. You must hurry, you only have 60 minutes to stop this madman from executing his horrific plan!
Length of Game Play: 60 minutes
Length of Game Play: 60 minutes
Length of Game Play: 60 minutes
Merlin's Secret Chamber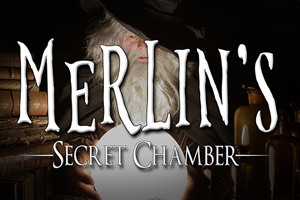 Come hither, my royal guard of North Umbria. Approach your king. That hag, Hildegard, has cast a terrible spell on my daughter, Princess Adelina, turning her to stone. The great and powerful wizard Merlin tried to intervene but was overpowered in the struggle and thrown into a deep slumber. So now I look to you, my noble guards, for you are my last hope. Time is short. With only minutes until the spell becomes permanent, I am sending you into Merlin's chamber with hopes that you'll find some way to save my daughter. You must collect the orbs, reverse Hildegard's spell, and rescue my dear Princess Adelina!
Length of Game Play: 60 minutes
For an alphabetical listing of all attractions, Click Here.